It was a cool, sunny, and delicious Autumn day today. It was the kind of day that begged for a comfort food kind of dinner. As it happens to be
Just 3 days to the Oscars® ! Let's talk about the next dish for our 2016 Red Carpet Menu for Oscar®! This second side dish is based on the movie, "MAD MAX: FURY ROAD"… it's
I am very proud to announce of the 2016 Red Carpet Menu! This is going to be a rich and decadent meal. I thought I had it done on Friday,
It's that time of year again… OSCAR NOMINATIONS HAVE BEEN ANNOUNCED! The menu has already begun but I'd like your help. Win a copy of our book, KitchAnnette™ Red Carpet
Oscars® season has been a WHIRLWIND! Not only was the Pre-Oscars® event on February 20 at the Westchester Italian Cultural Center a big success, but the Academy Awards® show and evening were
I am proud to announce the 2015 KitchAnnette™ Red Carpet Menu to celebrate this year's Academy Awards® Best Picture nominated films. It's been the hardest year, hands down! I had a lot
People! It's getting close to the date! Have you been having a fabulous summer and forgotten to sign up? THERE'S STILL TIME! Please join KitchAnnette as we again sponsor Toni's
It's begun – time to join the Susan G. Komen's Race for the Cure – Central Park, Sunday September 7 2014. I am proud to announce that KitchAnnette™ is again
Oscars 2014 – WOW! My 20th Academy Awards® viewing party was the best of them all (so far) made the more special with the release of my book, KitchAnnette™ Red Carpet
It's American Truffle! Who knew that creating all that goodness in such a bite-sized ball of dense chocolate is so easy to make! Here's the full recipe and menu plaque
It's Herbs! A refreshing CHICKory with fennel and mandarin oranges salad with herb vinaigrette will be a welcome palate pleaser after the decadence of the prior dishes. Here's the full
It's Collard Fryers Grub! Collards are so good and not enjoyed nearly enough. To capture their flavor, the trick was to sauté them well! Here's the full recipe and menu
It's Philetmignon! The main course for this year's menu is really incredible! Filet mignon with a delicate tarragon butter finish. Oh wow. Oh WOW! It is so good!! Here's the
It's Cup'd In Phyll-Ups! The other great appetizer for this year's menu, it's mini phyllo cups filled with fresh lobster salad. The velvety lobster with the crunch of the phyllo…
It's 12 Pears Enclaved! What could be better than sweet pears, decadent truffle cheese, and a sprig of baby arugula wrapped with salty prosciutto to engage the taste buds for
See how it's done – subscribe!
Buy the cookbook!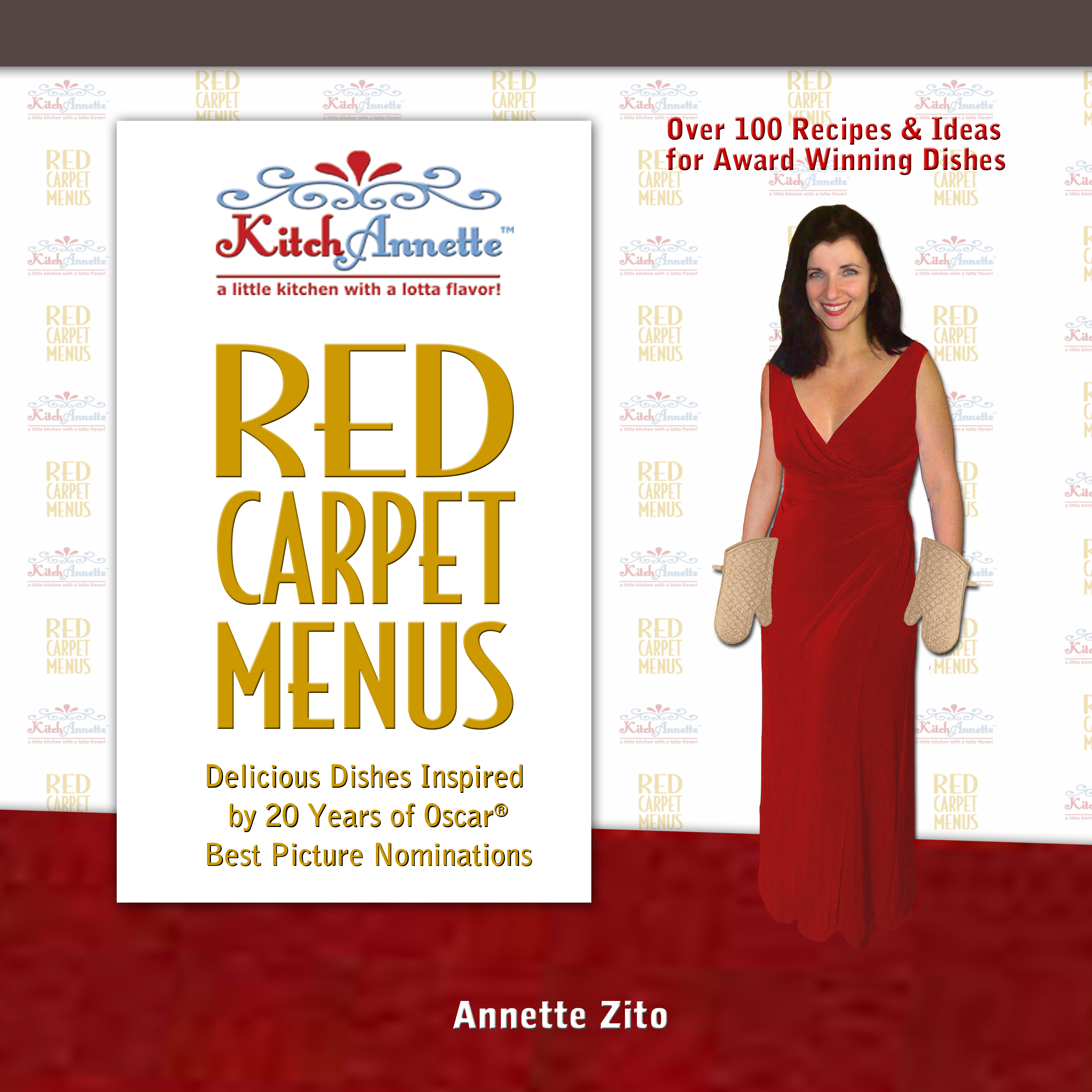 Read more