The Oscars® are inching nearer! It's time to get out the sides of our 2016 Red Carpet Menu for Oscar®! This side dish is based on the movie, "BROOKLYN"… it's "BROOCOLYNI"! Broccolini with Garlic
It's Oscar® Week!!! Time to give you the recipes for the AMAZING 2016 Red Carpet Menu for Oscar®!! Our first appetizer is based on the movie, "ROOM"… it's "SHROOM"! A baked
It's Herbs! A refreshing CHICKory with fennel and mandarin oranges salad with herb vinaigrette will be a welcome palate pleaser after the decadence of the prior dishes. Here's the full
It's Collard Fryers Grub! Collards are so good and not enjoyed nearly enough. To capture their flavor, the trick was to sauté them well! Here's the full recipe and menu
It's Nebraskorn! Creamed corn can be so dreary and heavy, but I've created a fresher stepped-up approach to the classic for the 2014 Oscar® menu! Here's the full recipe and
It's Philetmignon! The main course for this year's menu is really incredible! Filet mignon with a delicate tarragon butter finish. Oh wow. Oh WOW! It is so good!! Here's the
(Cue trumpets blaring) I am pleased to announce the KitchAnnette 2014 Oscar® Menu! I am also amazed to share that this is my 20th year doing this – 20 YEARS!
It's officially Academy Awards day! The stars will be getting ready for their stroll down the red carpet and we are starting our prep for the Best Oscar Menu! So,
Greetings and salutations! We are pleased to announce this year's menu for the Academy Awards, which will be airing LIVE tomorrow night! A bit of background. It was 1995 when
See how it's done – subscribe!
Buy the cookbook!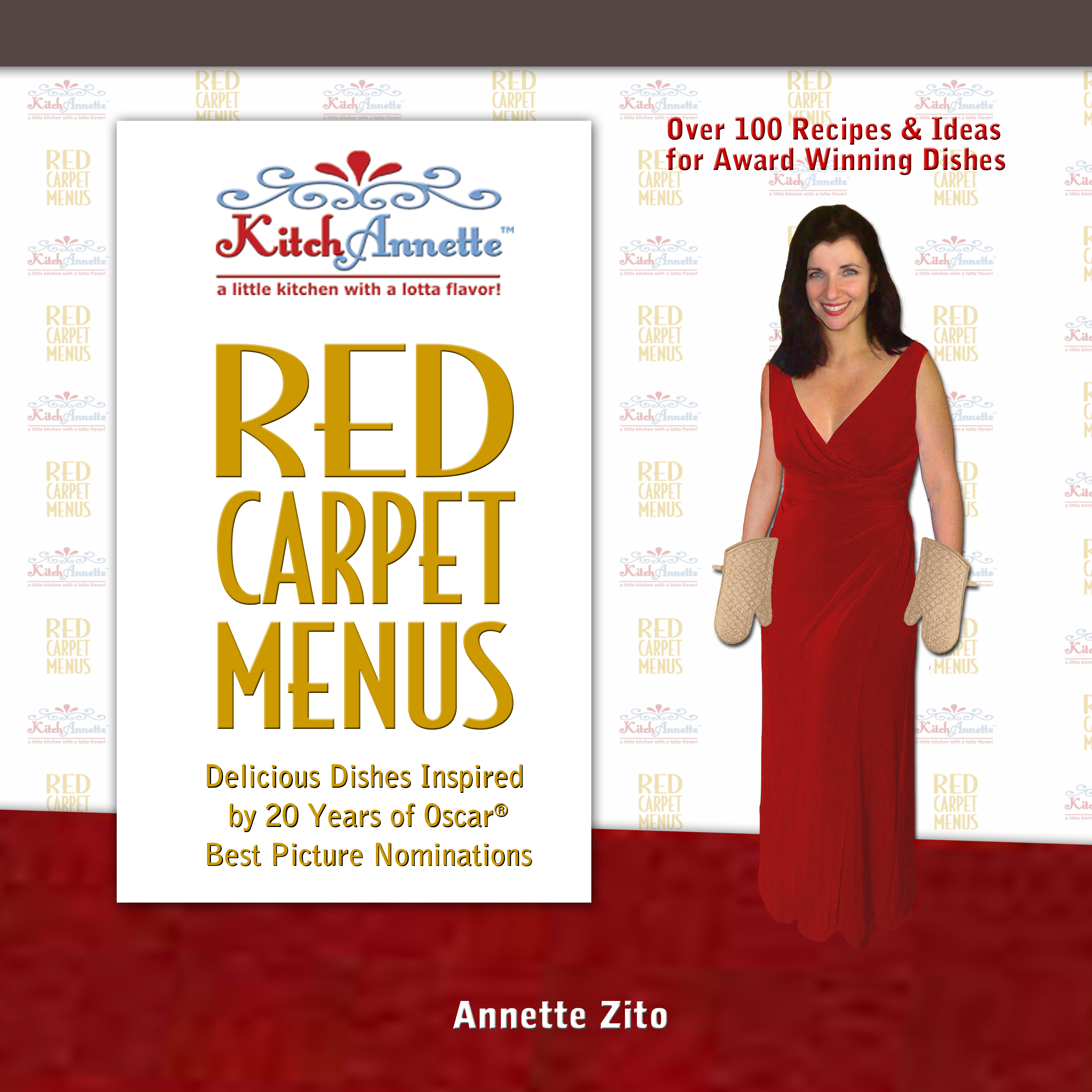 Read more