Welcome to this year's announcement of the 2023 KitchAnnette Red Carpet Menu! I say it every year. Whatta list! There are 10 films vying for the Oscar® Best Picture award!
It's the 2022 Red Carpet Menu for Oscar®! For King Richard, it's Bing Richtart! We continue along the desserts for our Mid-Century Dinner Party! Tennis. It was a big part
It's that time of year again… OSCAR NOMINATIONS HAVE BEEN ANNOUNCED! The menu has already begun but I'd like your help. Win a copy of our book, KitchAnnette™ Red Carpet
It's Cup'd In Phyll-Ups! The other great appetizer for this year's menu, it's mini phyllo cups filled with fresh lobster salad. The velvety lobster with the crunch of the phyllo…
It's 12 Pears Enclaved! What could be better than sweet pears, decadent truffle cheese, and a sprig of baby arugula wrapped with salty prosciutto to engage the taste buds for
See how it's done – subscribe!
Buy the cookbook!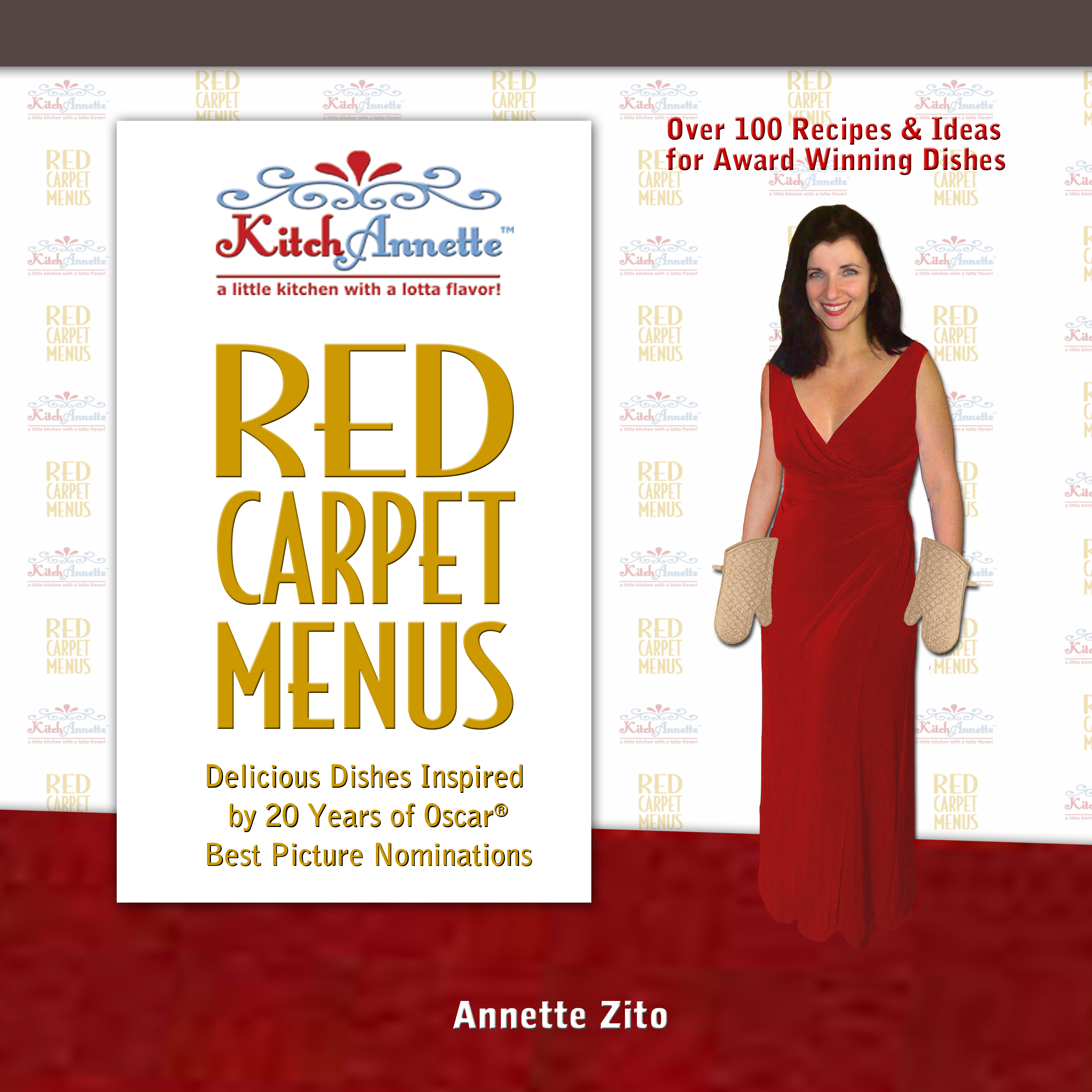 Read more