This Oscar® Week is flying by! We're ready for a crunchy dish for our 2016 Red Carpet Menu for Oscar®!! Our salad is based on the movie, "SPOTLIGHT"… it's "SPROUTLIGHT"!
I am very proud to announce of the 2016 Red Carpet Menu! This is going to be a rich and decadent meal. I thought I had it done on Friday,
It's that time of year again… OSCAR NOMINATIONS HAVE BEEN ANNOUNCED! The menu has already begun but I'd like your help. Win a copy of our book, KitchAnnette™ Red Carpet
See how it's done – subscribe!
Buy the cookbook!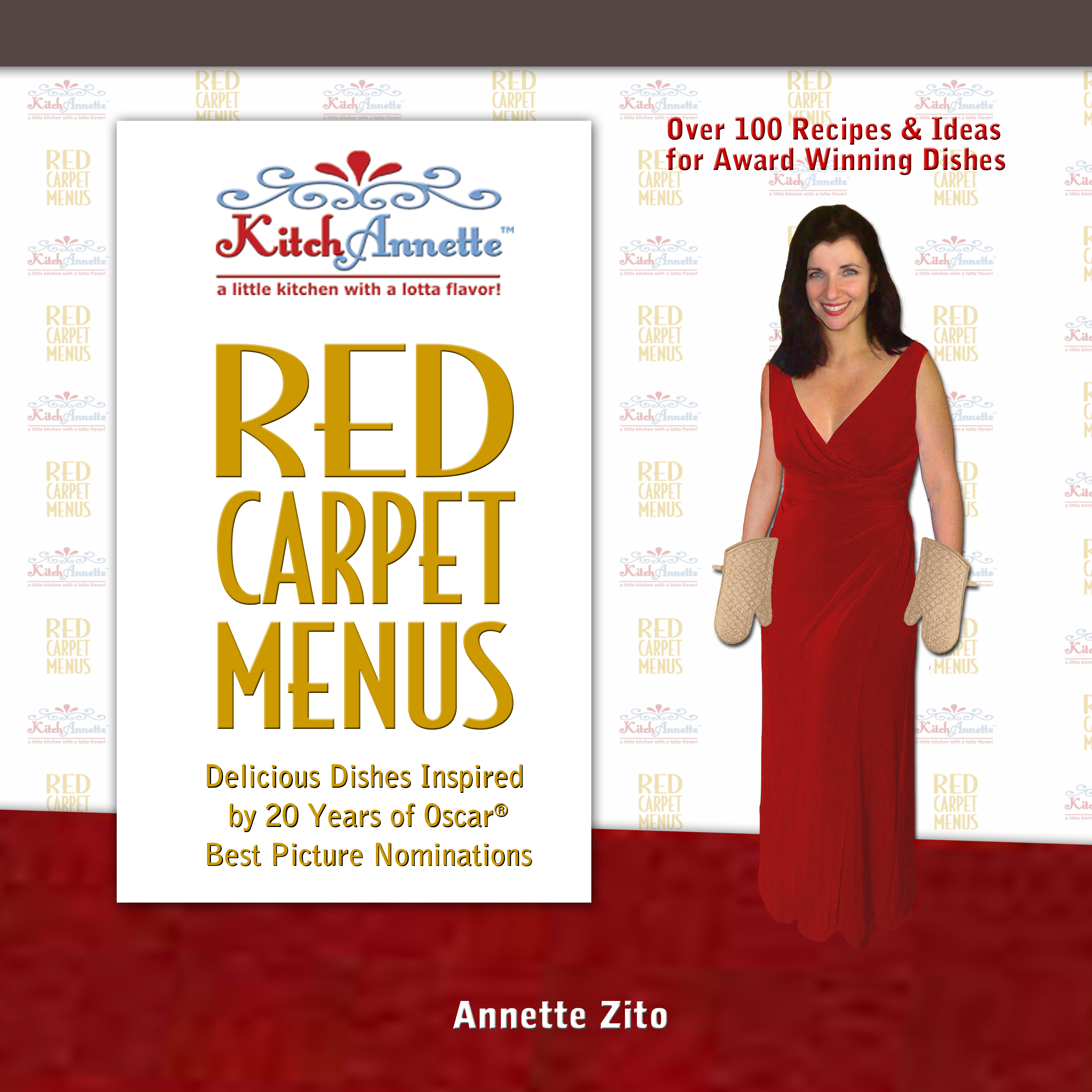 Read more