It's the 2022 Red Carpet Menu for Oscar®! For Drive My Car, it's Hive MaCaron! Our Mid-Century Dinner Party is turning to the sweets! Is it wrong to say this
It's been a baking, working, crazy week! But we're finally at the weekend, which is being capped off this year with Christmas Eve! Wooooo hooooo! And there's still time to
Ahhh tarts. Fruity concoctions of jams, preserves, butters on a bed of delicious sweet dough. Take them down a size and you've got these cookies! Bite-sized delights that, for me,
We are DEEP into the holiday season of 2017. Where has the time gone? It's FLYING by! It's already 3 weeks since we chatted. I hope you had a
Another of the desserts for the 2017 Red Carpet Menu for Oscar® is here! Hidden Figures was so riveting, not only because it was great story-telling but because it is
One of the desserts for the 2017 Red Carpet Menu for Oscar® is here! The movie Moonlight is POWERFUL! I wanted this dish to honor it's three stages – "Little",
Ahhhh LOVE! There are so many forms… so many people in our lives that make our lives so much better…. our partners, our kids, our families (even those relatives that
JUST IN TIME! This cookie recipe is absolutely the most magical of all. It elevates the simple oatmeal cookie to elegant and buttery sweet heights! Did I mention it's the easiest?
We are so thrilled to announce the Grand Opening of Club Mom (http://www.ClubMomLI.com) in Huntington, Long Island, NY! We will be working with them by coaching moms to create great easy meals.
Many people ask what to do with a bunch of lemons. My first thought is to say make lemonade, however today I say make lemon cookies! One of my favorite
See how it's done – subscribe!
Buy the cookbook!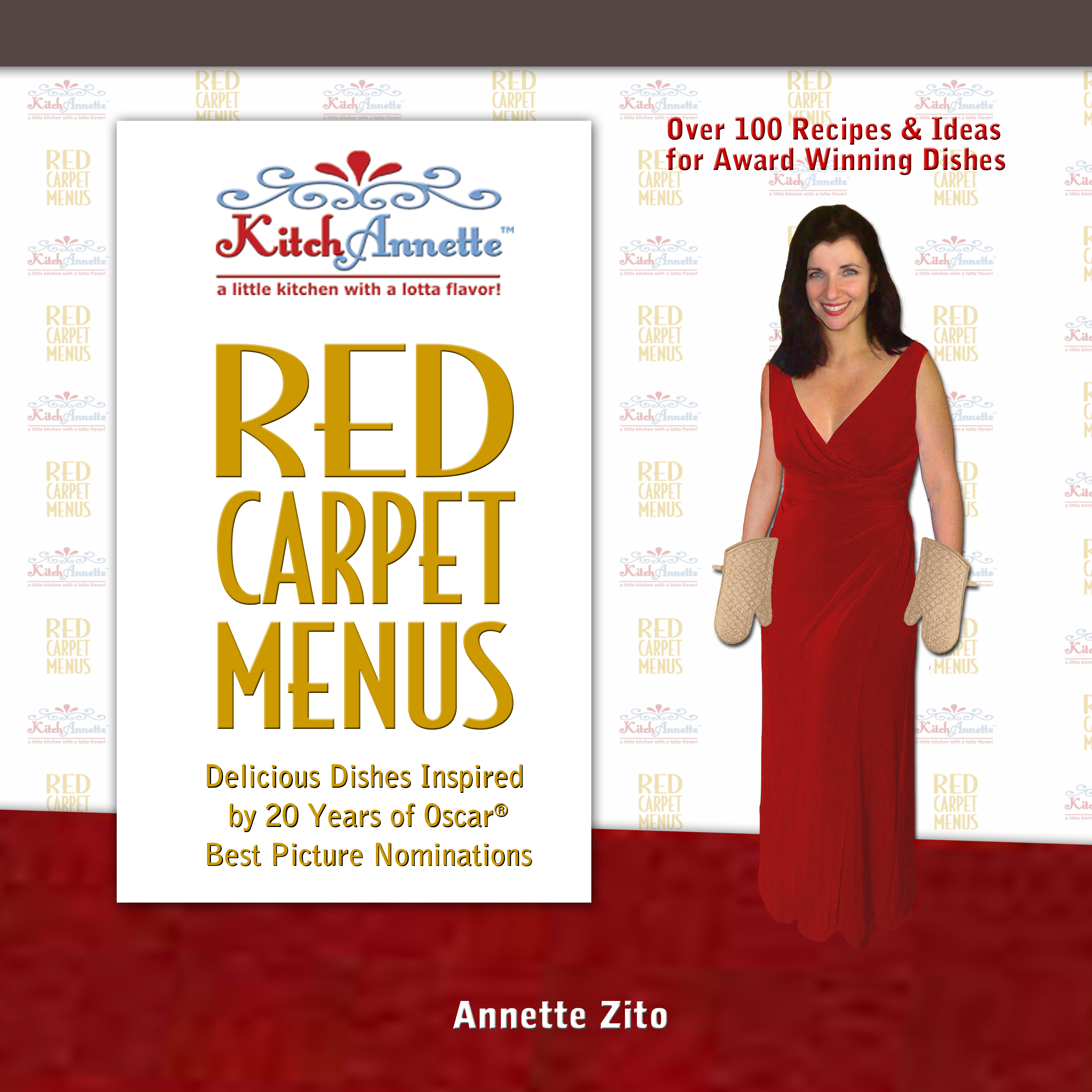 Read more